iReCall is your safest choice for your business to recording voice calls.
The most cost effective way to protect yourself, your staff and your business is to record your phone calls.
Here is why you should choose iReCall

Features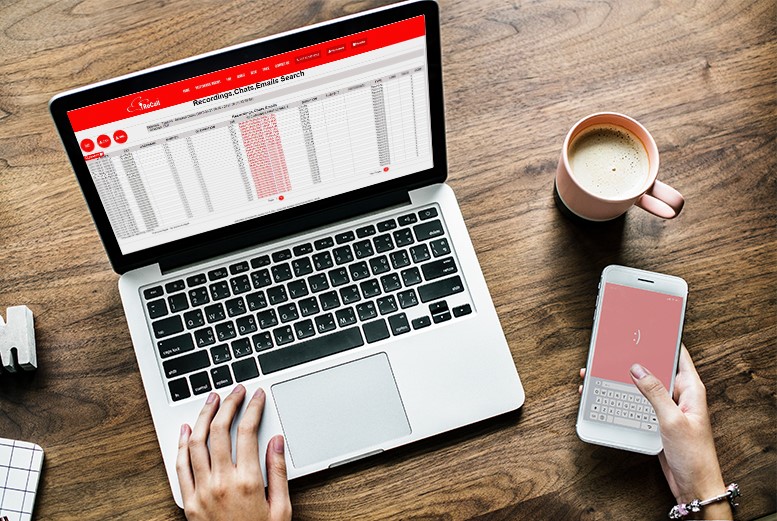 Search for calls on many fields including date, time, extension, username, telephone number, direction, etc.
All recordings can be accessed via a web browser that supports HTML5.
iReCall recordings from multiple branches can be linked into a single view on our cloud servers.
Automatic detection and masking of DTMF tones for POPI compliancy.
Mute sensitive or non-essential information in the recording before it is emailed or exported.
Unlimited, multi-level supervisor access available.
Playback link – Instead of sending an email with the recording, a link with access to a specific recording can be sent that will be available for a limited time.
iReCall Recording automatically records all incoming and outgoing calls on selected extensions.
Selective Playback – No need to listen to an entire call to review an agent/client interaction. Save time by selecting only the portion of the call for playback that you need.
Optional Agent Quality Management (AQM) – AQM tools to give you greater convenience, flexibility and control.
Full audit trail access can be enabled to allow investigations. Access to recordings, administration tasks and AQM tasks can be traced.
In-depth Reports and Easy Report Sharing – Statistics and reports which include automation and scheduling so that you can share and distribute insights quickly and reliably.
Fully Comprehensive Compliance – New protocols and settings to ensure you automatically comply with POPI, FICA, FAIS, SOX, PCI, NCA and PCA.
Simplified Agent and Client Management – Significantly reduce the time to manage agent quality, with fully integrated chat support, call recording and email records which are now linked to a single agent and associated client interaction.
64bit application, giving you greater processing speeds, while still aligning perfectly with your operating software.
Extensive Group Setup and Access – Add an infinite number of supervisors and devices to new, highly flexible group structures, with multiple access levels and improved supervisor login and auto-logout functionality.
News is available on your supervisor interface – We share new and exciting features as well as important system related updates through our news.