WHY CHOOSE iReCall
Another quality product by Datatex Dynamics – with 15 years of experience in the telephone industry!
Features 1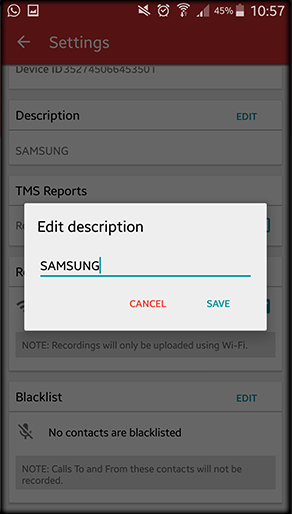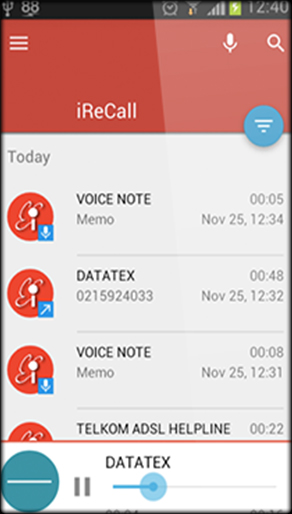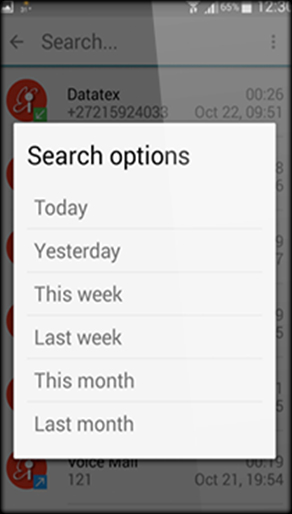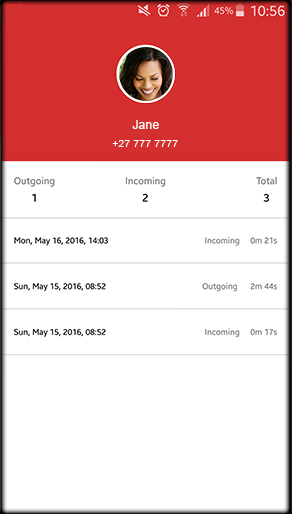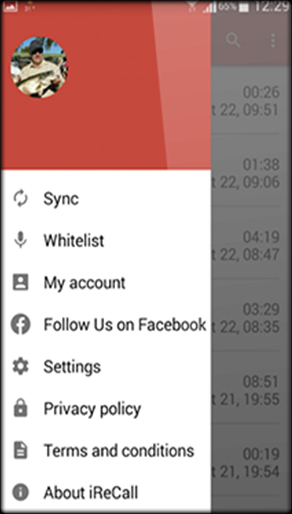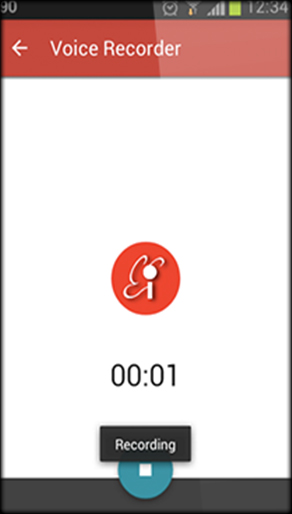 PROTECTS THE PRIVACY OF YOUR RECORDINGS
Recordings are encrypted on your phone before being uploaded to our secure servers that are dedicated to store and backup your recordings.
UNLIMITED PHONES CAN BE LINKED TO ONE ACCOUNT
You can link any number of phones to a single account making it the first choice for business and family recording of calls and meetings.
MINIMUM DATA BANDWIDTH USAGE
Not only can you prevent iReCall from using your data bundles we have also managed to optimise compression of voice algorithms.
ADD NOTES, COMMENTS AND SEARCH
You can add notes, comments and search.
USE IN A COURT OF LAW (IN SA)
You can use your recording in a court of law as they are watermarked.
WHITE AND BLACK LISTING OF NUMBERS
You can white or blacklist numbers to manage who you record or not.
SHARE CALLS
Share call via cloud email with full audit trail.
VOICE RECORDER
The Dictaphone allows you to voice record meetings or memos.
Fantastic, must have app. Talking has never been safer. Upgraded from Sony Ericsson Z2 to Samsung Galaxy S7 Edge with no integration problems. Recording quality seems to have improved on the new device.
Very handy application to have for everything! From recording business call, sales agents trying to sell you some new cellphone contract, changing your insurance and even ordering Chinese by means of telephone.
Samsung S6 Saves my life quite often! Very easy to use. Never had any problems.